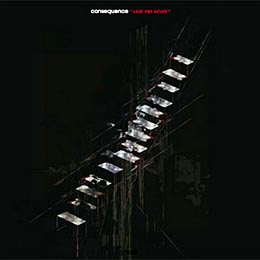 Music Round-up 2010
5th Jan 2011
As the pattern of previous years continues to grow bolder, and the majority of my listening fodder takes the form of podcasts and other free DJ mixes, I'm beginning to question what the music industry has in store. Don't get me wrong, I'm still buying albums but just not as many as I once used to. I mean, why should I spend money when blogs like Resident Advisor and FACT Magazine release such satisfyingly good music so regularly for free?
Here's my round-up of the year in music for me in 2010.
First of all, my iTunes statistics tell me that I downloaded 290 podcasts and bought 56 albums in 2010.
Podcasts
I've been following so many podcasts this last year, it's been a stiff challenge to keep up and give each the attention they deserve. For instance, each month in 2010, The Black Dog released at least one free mix (all essential listening I hasten to add). Collectively, those particular mixes have taken more than 50 hours of my time just to begin appreciating. Add in all the other podcasts I've been listening to (from the likes of MINUS Connections, a strangely isolated place, Resident Advisor, mnml ssgs, XLR8R, Data Transmission, FACT Mixes, Slam's Monopod, Bodytonic, Allez-Allez, Zero") you may develop some sympathy for my overloaded brain!
So, in order, here's my top podcasts (I've linked to most of them for you):
Brothers Bouaziz - Resident Advisor (stream only)
Instra:mental - FACT Mixes (stream only)
The Psychonauts - Resident Advisor (stream only)
Mystery Jets - FACT Mixes
Thomas Fehlmann - Resident Advisor (stream only)
Lest we forget, four mixes that I played many times but don't really fit in the above list: my own compilations! Check those out here:
Albums
Fifty six albums. To be honest, I didn't actually buy them all, one or two were given to me (thanks Jim and Tracy), some came with my subscriptions with Soma and fabricfirst and a handful were free. I won't bore you with details about what made these albums so great, I'll just say that the ones I've listed below are all very good.
In order, my top albums of 2010:
Consequence – Live For Never
Xenia Beliayeva – Ever Since
Cloud – Hökarängen Space Program
Major Lazer & La Roux – Major Lazer & La Roux Presents LazerProof (free)
dBridge & Instra:Mental present Autonomic – Fabriclive 50
Skream – Outside the Box
I.D. & Baobinga – I.D. & Baobinga - Bass Music Sessions (free)
Drums Of Death – Generation Hexed
Actress – Splazsh
Marco Bernardi – Switches, Drawers and Washing Machines
We Love – We Love
The Black Dog – Music For Real Airports
Booka Shade – More!
Harvey McKay – Machine Make Noise
aKido – Gamechanger (free)
Decimal – Lost in a Dark Place
Scuba – Triangulation
David Rodigan - Fabriclive 54