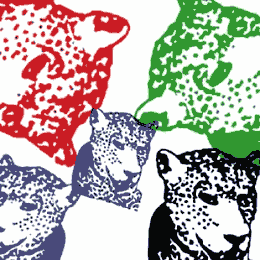 Tiger & Woods - Through The Green
15th Jul 2011
The debut album Through The Green from disco-loving duo Tiger & Woods is an absolute surprise and a pleasure.
The cut-up vocals throughout immediately bring to mind the edited sounds of The Field, but the big beats and funky disco rhythms bring a whole new dimension to this cut-and-paste approach. The insistent repetition that makes up Time is the perfect example to illustrate the duo's alliance with Axel Willner.
It's not all cut-up vocals and big beats though, there's some really great melodies, in particular the whistling refrain in Love In Cambodgia, the R&B vocal in Curb Your Heart and the bass line in Gin Nation.
On the whole, it's a very optimistic and appealing sound and I recommend that you buy the album.