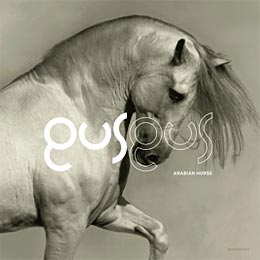 Gusgus Arabian Horse
13th Jun 2011
I admit, I've been a closet Gusgus fan for a while, even though I've never owned any of their albums. And it was thanks to the free track from FACT magazine that spurred me onto picking up their recent album Arabian Horse.
Released on Kompakt, their eighth (or ninth?) album is simply ten tracks of sheer brilliance. There's a lovely throbbing element to their sound, which is melodic and well produced. Most songs bring surprises in some guise (accordian anyone?), but what really makes it work is the range of quality vocalists. It's difficult to choose a highlight.
This is slowly becoming my favourite album of recent months.