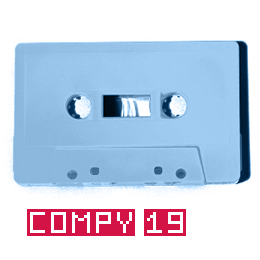 Compy 19
5th Apr 2011
Wow, it's been over six months since my last compilation! (I've know I've been busy but surely not that busy?). Anyway, here's a ten track selection of highlights from recent weeks / months. I really like it.
Matthew Dear - Slowdance (How To Dress Well Seance)
Nicolas Jaar - Space Is Only Noise If You Can See
Ahu - To:Love
Jay Haze - I Wait For You (feat Laila Tov)
Lykke Li - I Follow Rivers (The Magician Remix)
GusGus - Hateful (Ada Featuring Mayburg Mix)
Michael Mayer - Picanha Frenesi
Cloud - Strings
Instra:mental - Voyeur
Jürgen Paape - Silikron (Jürgen Paape Remix)
Time 49:07. Size: 78MB. Quality: 221kbs. Download Compy 19.
NB. Only the most recent three compies will be available for download, anything older gets deleted from the servers. Grab The Letter RSS feed to catch the latest mixes.