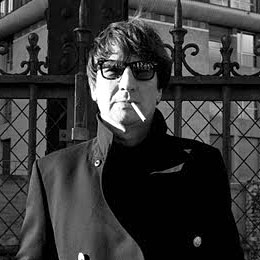 Black Devil Disco Club podcast
12th Apr 2011
I absolutely love this Black Devil Disco Club mix:
this is the kit - earthquake (plaisir de france remix)
paul mccartney - momma miss america (eckman edit)
jack arel & pierre dutour - bumblebees dance
paraone & tacteel - infinity riser (remix of bernard fevre's dali)
poni hoax - we are the bankers (galaxy birthday re-edit)
black devil disco club - free for the girls (richard sen remix)
johnny dangerous - problem#13
black devil disco club - in doubt feat. cocknbullkid
black devil disco club - the devil in us
bottin - disco for the devil (in flagranti mix)
ben richardson - sky diver (extended version 1983)
sauvage - glory
bernard fevre - impressionnism
lee hazlewood & nancy sinatra - some velvet morning
That Ben Richardson track Sky Diver is a belter and so is the Lee Hazlewood and Nancy Sinatra duet Some Velvet Morning.
Highly recommended.