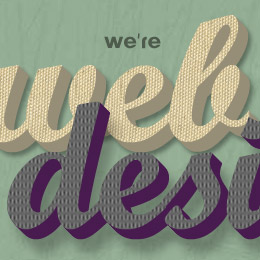 Doepud redesign
31st May 2010
Doepud, if you didn't know, is my web design business, and I've just redesigned the website. As well as giving it a facelift, I've developed a few useful features for web design owners and those looking to commission a new site.
Website Planner
A PDF (free to download), packed with tips, questions and resources to help plan a website. It's going to be updated on an ongoing basis to keep abreast with developments in technologies and best practices in web design.
Quote Calculator
I'd say about 90% of all requests for quotes I get end up going nowhere simply because most people have no idea how much a professional website costs. So with the Quote Calculator, I'll now have somewhere to send people so they can select what they need and get an approximate cost. If they want to take things forward from there, they can.
Website Health Check
For people with an existing site that needs updated or redesigned, the Website Health Check is a comprehensive review covering web accessibility, usability and search engine optimisation. It's not free.
Doepud Blog - News & Resources for Website Owners
Combining occasional in-depth articles and regular tweets, the Doepud Blog is packed with links and resources for website owners. And, with a nod to Jason Santa Maria, I've styled up each blog post individually.
Newsletter
It remains to be seen how regularly these newsletters will be sent out, but I can guarantee they'll be worth reading, so go and sign up.