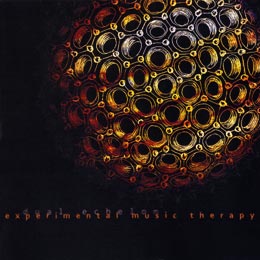 Dual Echelon
2nd Mar 2009
Will Burdin, aka Dual Echelon demonstrates an excellent knack for creating epic, atmospheric music with his debut album Experimental Music Therapy. Coming at you at a relentless pace from start to finish, it's an album of high drama. The electronic music, comprising dense sounds and intense melodies suggests an imagined film soundtrack. It's multi-layered sound, both complex and accomplished in delivery, shares a certain something with groups like My Bloody Valentine and M83.
Check out the building drama of Bitrape before the drums come crashing in 1:32 for a prime example. Top tracks Fallen Sun, with it's strangely oriental sounds and Epoxy with it's drum 'n' bass undercurrent manage to combine dramatic sound with memorable melody. And it's this combination of sound and melody that makes this album so enticing. Throughout, the multiple percussive textures and melodies fight for dominance. Only on Between Voice and Drum is the line crossed between getting lost in the sound and getting caught up in the drama.
Overall: a triumph!
Listen to the whole album online.
8/10 | 15 listens