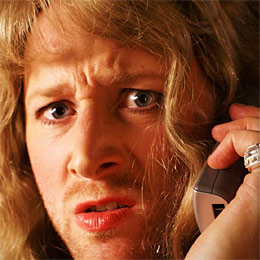 Limmy's Show
9th Feb 2009
Glaswegian wide-boy and all-round mental-case Limmy has produced a pilot show for the BBC called Limmy's Show. It's "a half hour collection of sketches, moans and other bits and pieces".
Broadcast dates are:
Wednesday 18th February, 10pm on BBC2 Scotland (rest of UK: Sky 990 / Freesat 970)
Monday 23rd February, 11:15pm BBC1 Scotland (rest of UK: Sky 971 / Freesat 960) (this is a repeat)
And if you're outside the UK you can catch it on the BBC iPlayer.