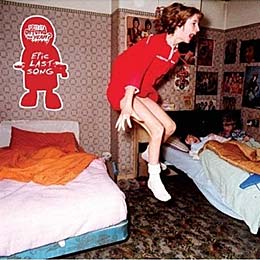 Jump for joy
13th Sep 2008
Found a few images with a poltergeist connection which I thought I'd bunch together.
It started with the Does It Offend You Yeah? cover artwork for their single Epic Last Song (there seems to be various versions?), which reminded me of the excellent Solar Race pastiche (from 1997) for their debut album Homespun; lead singer Eilidh Bradley hamming it up very nicely!
Then, after an image search for the original Enfield Poltergeist image, I found these cool snapshots. Then it occured to me that there's been a whole bunch of photographers doing these gravity-defying shots, so I've included a couple of the first ones I already posted about on The Letter: Justin Cox and Denis Darzacq.