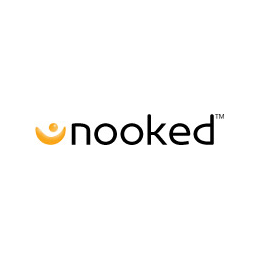 nooked
6th Aug 2008
nooked launched the latest version of their shopping widget platform last week. nooked lets retailers add their products to the nooked database and publishers can create shopping widgets from their chosen retailer.
nooked offers publishers and retailers the opportunity to connect effortlessly through a concept called feedcommerce. Feedcommerce translates as enabling distributed ecommerce. In essence nooked takes a merchant's RSS feed of products and distributes these products via widgets. And then publishers add these widgets to their sites to enhance and compliment their own content... oh, and to make money as well!
The idea is if you publish, for example, a photography web site you can display product offers related to photography. Your visitors get added value and the potential for picking up a great bargain. And you get the chance to make money when visitors click-through and purchase something! It's a win-win situation.
Here's an example widget:

If you've got your own site and want to add a nooked shopping widget go to the nooked site and get started. If you want to make money from traffic through your widget you'll need to sign up first.
If you're a retailer and have a list of products available as an RSS feed then you can get your products onto nooked shopping widgets and in front of the right people. Simply upload your products and pay when someone clicks-through to your online shop. Join the nooked retailer network.
Disclaimer: I work with nooked on various projects, including this one.