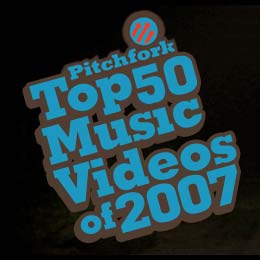 Pitchfork top 50 music videos of 2007
18th Dec 2007
Great selection of videos in Pitchfork's Top 50 of 2007 including a few you've got to see:
Snoop Dogg - Sensual Seduction
Trentemoller - Moan
Clark - Ted
Róisín Murphy - Overpowered
Rjd2 - Work It Out
Bat for Lashes - What's a Girl to Do?
Gui Boratto - Beautiful Life
Possibly related?
Based on the tags from this post.