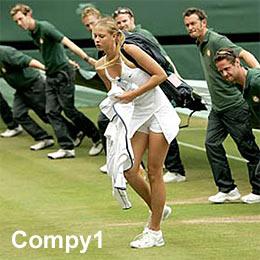 Compy1
26th Sep 2007
Having enjoyed Keith Robinson's mix tapes recently I've been prompted to compile one of my own. I've called it Compy1.
I've been posting my compilation lists on here for quite a while but never the actual music... well here goes. Let me know if you like anything. Here's the track listing:
Cobra Dukes - Leave The Light On (7:00)
Tom Vek - I Ain't Saying My Goodbyes (3:46)
Digitalism - I Want I Want (3:39)
Royksopp - Sparks (Mandy Remix) (8:55)
Vector Lovers - Crash Premonition (5:12)
Repeat Repeat - Glass (4:15)
Beck - Cell Phone's Dead (Ellen Allien Remix) (5:38)
Modeselektor - The White Flash (feat. Thom Yorke) (4:50)
Download Compy1 (59MB).
NB. Only the most recent three compies will be available for download, anything older gets deleted from the servers. Grab The Letter RSS feed to catch the latest mixes.