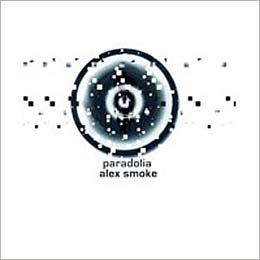 Alex Smoke - Paradolia
4th Apr 2006
Quite a surprise this album. Having only heard the odd track beforehand and not being too impressed, this has turned out to be a rather spectacular 73 minutes.
Alex Smoke (hailing from Glasgow ) produces what some strangely call 'techno' but I think this label could put people off. I prefer to use the terms challenging, melodic and satisfying.
There's quite a range of music types yet they all sit together so well. Tracks you must check out include:
Never Want To See You Again
Meany
Prima Materia
Anima
'Prima Materia' reminds me of Moondog and generally there's a nice Ellen Allien feel to the whole sound. Really great.