Music Round-up November 2008
6th Dec 2008
I only bought two albums this month, the debut album Electronic Frank by Lee Jones and the second album from Evil Nine called They Live. Other music I've been listening to includes a mix by Scottish dude Hostage and Resident Advisor podcasts from Lee Burridge and Murmur.
Lee Jones - Electronic Frank
Deep, multi-textured house
With MySpace friends like Samin, Efdemin, Lawrence and Sebo K, you could make a safe guess what the sounds of Lee Jones are like. However, in comparison, I'd say there's something more refined and reassuring about the complex instrumentals of Lee Jones. This maturity coming from years of experience producing tracks (in the past as Hefner); since 1995 in fact (according to Discogs) so it's somewhat surprising that Electronic Frank is his debut longplayer... better late than never I suppose!
With fourteen tracks averaging around four and a half minutes apiece, the album seems to be aimed at home listening, although I'm sure euphoric closing track MDMAzing could comfortably slot into many DJ's sets. The broad range of instrumentation used, from orchestral sweeps and brass stabs, to vibrating bass and plucked guitar, to tinkling triangles and manipulated cymbal crashes, sounds like a recipe for disaster but Jones manages to combine all manner of complexity, to produce a cohesive body of work that builds slowly and ends triumphantly. The occasional vocal sample (on Theme For Frank and Soon) adds essential warmth to the album, lifting it from a bunch of cold instrumentals to a considered collection of warm instrumentals. In this way there's clear similarities to the work and sound of Trentemoller and Booka Shade.
Standout tracks include Kinder Country, Every Click Matters, It Is, Isn't It and MDMAzing. Also worth noting is that I've been listening again to the Lee Jones Resident Advisor podcast (from September) which I managed to somehow overlook (too much music to listen to in September probably) and I've been pleasantly surprised at how dreamy and satisfying a compilation it is. (You'll need to hunt around online for a copy but it's really worth doing).
9/10 | 15 listens
Evil Nine - They Live
Rock meets electro... and they don't always get on
In complete contrast to Lee Jones, this sophomore effort from Evil Nine is a full-on affair... subtlety is right out the window!
Equally as well-produced though and with it's fair share of catchy melodies, it's what I'd class as a party album, the kind you'd listen to before heading out for the night (as opposed to working late at the computer to Lee Jones). Like their Fabric mix from June 2006, their sound manages to combine various genres like rock, electro and rap, but not all of it comes off successfully.
As a fan of autoKratz I'm glad second track The Wait, featuring autoKratz singer David Cox reflects the high standards of their own output, while EL-P's rapping contribution All The Cash is just as good. Standout track Dead Man Coming featuring Toastie Taylor somehow reminds me of the 1995 Coolio hit Gangsta's Paradise featuring L.V.... both catchy as hell. Overall though the album undulates. I mean, having previously heard the brilliant Trevor Loveys' remix of title track They Live, hearing the original was somewhat disappointing. And quite a few tracks sound like filler, like How Do We Stop The Normals? and Ngempa Guzon. Th result makes it a bit of a hit-and-miss affair.
6/10 | 11 listens
Hostage - November Mix
This is a fucking emergency
Oh, this is a belter of a mix, full-on and banging; composed from thirteen artists that I've never heard of including the likes of Moston & Malente, AC Slater, Lars Moston, Guns N Bombs and Autodidakt. And as with any free-to-download compilations aimed at marketing a DJ's position in the dance scene, it should come as no suprise that every track is top quality. Hostage is doing his reputation no harm at all.
With This Shit (2-Bit-Thugs Remix) by Douster the first five minutes alone has kept me playing the mix repeatedly, chugging along with great aplomb. My standout moment has to be the Jack Beats remix of Jack Got Jacked by AC Slater...oh, that ravey refrain is to die for! And the good news is, it's still available for download (along with many more mixes) on Hostage's MySpace. Go.
10/10 | 18 listens
Lee Burridge - Resident Advisor Podcast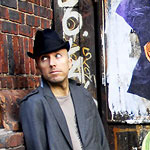 Minimal listening
With a focus on minimal tracks from established artists likes Pole, Trentemoller, Solomun & Stimming and Henrik Schwarz and lesser known producers like Douglas Greed and Stickroth & Ercolino, this podcast makes for a familiar yet inspiring listen.
Highlights include the wonderful Bora (Alain Damasio Vocal Mix) by Rone (around about 27 minutes) and the dubby beats of Fred Everything Petit Dub mix of DJ Champions Tawoumga (just over the hour). Top quality stuff.
Still available for download from RA.
8/10 | 8 listens
Murmur - Resident Advisor Podcast
Really, really minimal listening
Late night music this. It's so minimal there's hardly anything to it... just a few subtle textures and some soft beats. Mostly murmurs.
In a similar vein to Ricardo Villalobos's Fabric mix a while back where he used all of his own tracks, this mix uses only artists signed to the Meanwhile label, half of which happen to be Murmur tracks. The others groups are Remote, Bvdub, Sven Weisemann, Quantec and Bovill.
Perfect background music, and that's not meant in a derogatory way at all. Still available for download from RA.
9/10 | 9 listens